&nbsp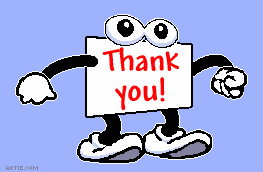 Comment: I found Rafi on Craigslist and stopped by to price a muffler. I got such a great deal I drove away 30 mins later with a new muffler! Great prices great service! As good as it gets! Then I went back with my other car and had an alignment done. Again... Great Price Great Job!! As good as it gets! From now on... Whenever I need tires, Alignment or Muffler RB Performance is the Place to go!! --- Richard A.
Comment: Purchased four new tires and front/rear brake pads online. Rafi mounted/balanced the tires and installed the front/rear brake pads in about one hour. After doing some comparison shopping (for labor charges only) this shop was the cheapest in the area. Surrounding shops quoted me an average of $100.00 more. And Pep Boys quoted me $140.00 more! Most shops this small don't have a waiting area for customers but this one does which is nice. Both of the owners seem very honest, nice and calm. Parking is very limited but if your having trouble finding a spot just ask one of the owners and I'm sure they will find a place to park your car. Upon arriving all they ask for is your name and cell phone number. Seems like a great shop. Especially for women who are often overcharged for not knowing much about their cars. The owners seem to treat everyone fair and they wont tell you that something needs to be replaced if it really doesn't. --- Mike J
Comment: I was there for wheel alignment, very fast and clean. I called them couple of times before going there to make sure I shouldn't stay there for a long time for customers ahead of me. He also gave me couple of useful advices to take more care of my car and tires. --- Amir S
Comment: Took my lexus in for an alignment because I know if you put things off you'll be changing tires every few months, he did a great job! The alignment was $40 and I've been to other places where they charged me $70. Trust this place! --- Rommel G
Comment: I've kept coming back ever since I discovered them, and they never fail to meet or exceed expectations. Great service, fair prices, and they do not try to sell you services you may not really need. I've even moved farther away, but the drive is well worth it to keep coming back to a place where I know they are honest. Great work RB Performance!! Thank you guys! --- Milena M
Comment: Fast & reliable service, great prices highly recomended! --- Paul S
Comment: If you're looking for a mechanic you found the right place. Rafi and John are as good as it gets. I've been coming here for more than ten years and they are honest, reasonably priced, but most of all amazing mechanics. I don't hesitate to bring my cars to R B for routine maintenance, as well as, any problems that crop up. Also, Rafi found Michelin tires for my Durango for much less than Costco, can't beat that. If you're having a car problems go to RB! --- Bill S
Comment: Great service! They fixed my truck fast and at a good price. Thanks --- Robert G
Comment: These guys aligned my lancer evo in less then an hour with no problems where other shops made excuses like it cant be done without camber arms to charge me more. They definitly know what there doing.Overall Fast service, friendly staff. Will be back forsure. --- Arthur R
Comment: Hands down the best mechanics ever. My whole household brings their cars here. They're always honest,hospitable, and fair. They provide excellent and fast service and so I've been coming here for months now and will never go anywhere else.
Love this place! --- Cat A
Comment: Rafi is the man. I was a technician for Toyota/Lexus for 5 1/2 years, so I don't like to take my car to other people unless necessary. Only time I take my car to other places is if I don't have the tools/machines available. Found RB performance on Yelp. Plain and simple, these guys do great work and are honest! Good to know there are straight forward honest technicians out there to help the people! Go to RB Performance, you won't be disappointed --- David K
Comment: So, my experience has thus far has been great. I called to get information on some pricing regarding a wheel alignment and the guy whom answered the phone was extremely polite/courteous. The price was exceptionally reasonable!!! $20.00 cheaper than other places I've obtained quotes from!! When I arrived to the shop 9 hours later, the guy totally remembered that I called. That always impresses me. : -). So, I thought since the pre-work experience was so great in the customer service department that I would leave a review and to my surprise, a screen popped up giving me an additional 10% off just for checking in and leaving a review!!! The mechanic just pulled me into the garage and pointed out some things which of course are some major issues. However, they didn't try any fear mongering to get it repaired today. I'm totally appreciative of that. Nothing worse than someone making you think your car is going to blow up going to the grocery store. I'll do a follow up on the work being done. But so far, this place rocks and just may be my go to place for my auto repair.
Well, I waited until the weekend passed to finish this review, on the work performed. Excellent! The wheel alignment is perfect. No hands the car moves in a straight line! Guess thismeans they do good work. I've lived in van nuys for 7 years and I never knew this place was here. Hope this review helps someone else discover this place.
Great job guys! Thanks so much! --- Zachary B
Comment: Been a costumer for about 10 years now, and will not change this place for any other. The service from Rafi is beyond great as he always performs a great job. I have a "car" with specific wheels and he not only is the most careful person handling the rims, but manages to have in stock the most difficult-to-find tire sizes. (I'll be honest, i have tried other tire shops and they're either careless, sloppy, and sometimes just plain rude)
Don't believe my review ??
Please feel free to go waste your time/money at some other place.
For me, THIS is the best. --- Herp D
Comment: Found this place from fellow Yelpers when I was looking for a shop to do alignment and to install a new set of tires that I bought online. Their price is very much competitive and definitely lower than the other big tire dealerships. Father and son tandem of John and Rafi were able to do the work as promised and more importantly, on time. Their shop was easy to find and it's nice to see that they also have a small lounge for those customers who are waiting for their rides to get fixed. I just wish that they could have installed a TV , though.
Overall, a reliable shop . My tires and car's alignment are still ok. Definitely will be going back. --- Ryan Z
Comment: I've been coming to Rafi for over 2 years, per a recommendation from a trusted friend. It's simple, they're honest, reliable, and inexpensive. And just to make sure, I recently replaced my front brake pads on my Hyundai Accent. After the job was done, I called the Hyundai dealership to get a quote, and they quoted me over $100 over what I actually paid. I'm so happy to have finally found a trustworthy mechanic, who shares the same love of all cars that I do. Thank you Rafi for everything you do. --- Mark R
Comment: Found this place from fellow Yelpers when I was looking for a shop to do alignment and to install a new set of tires that I bought online. Their price is very much competitive and definitely lower than the other big tire dealerships. Father and son tandem of John and Rafi were able to do the work as promised and more importantly, on time. Their shop was easy to find and it's nice to see that they also have a small lounge for those customers who are waiting for their rides to get fixed. I just wish that they could have installed a TV , though. Overall, a reliable shop . My tires and car's alignment are still ok. Definitely will be going back. --- Ryan Z
Comment: Also found this place on Craigslist. They saved me almost a grand to install my pre cat and my rear cat. Rafi installed the pre cat in less that 2 hours, and he gave me a discount when I installed my rear cat in under 30 minutes. He even test drove the car twice to check my shocks, motor mounts, and brake pads. Service was excellent, the stealership wanted $1500 for both my front and rear cats!! Rafi barely charged me about a third of that which was a steal, best mechanic I ever been to and I TOTALLY RECOMEND HIM!! --- Dennis
Comment: Found this place on Craigs List - called up Rafi and asked if he had the part I needed in stock. He did and installed it in no time. He is friendly and professional and I would go to him again. --- Francisco
Comment: Solid guys working here. Helped me with a electronic bug and charged me next to nothing. These guys could have roped me in on diagnostics, hourly charge, etc. Instead they worked fast and listened to my initial guess at what was the problem. They had me in and out in no time. Also, I heard them talking to another customer, explaining what was needed, worked with him to do the best work for the least amount of money possible. Even gave him some tips to avoid needing more work done in the future. Awesome Spot! --- Joshua
Comment: Honest mechanics. Oxymoron? Usually, but not in this case! These guys are by far the most honest mechanics I have EVER come across. They tell it like it actually is, not what it could be or will be after they tinker with it for a bit. They're quotes are usually what you end up paying which is unheard of. They don't skimp on parts either. Most shops make nothing on parts so they use cheap parts to 'help" you save money while they take advantage of you on service charges. Not these guys! They use high quality, if not oem, parts and keep your costs low by charging reasonable service charges. I don't take my cars anywhere else unless it's for an oil change because these guys get busy and I'd hate to interrupt for a 10 minute lube job. Never had one complaint after leaving their shop. I wouldn't even say being busy is a con here. I'm proud that they're so busy. It means they're doing it right and have loyal customers. --- Omead K
Comment: I found them on Craigslist a couple of years ago with the best prices on mufflers. Rafi is a very nice person. He doesn't b.s. anyone. He is honest, on time and professional. I drive 50 miles roundtrip even for my oil changes just because I don't want anyone else touching my cars besides him. --- Armen O
Comment:This place is great, honest, and the work is clean and as quoted. Word to the wise, buy tires at a good alignment shop .. you wont regret it. Rafi took good care of my car and my wallet. I will definately be returning , but hopefully not too soon. --- Tony S
Comment: I got my rotors resurfaced by them and ceramic brake pads installed lines bled as well for a very good price! Very nice people as well would recommend to everyone! --- Juicy
Comment: I probably don't have to tell you how hard to find an honest mechanic. Well, I found one finally. RB Performance is amazing. They will go out of their way to do the best work possible with the budget you have. --- Mike K
Comment: This guy is legit. Family run shop that gives great workmanship at incredible prices. Had my catalytic stolen from my car and Rafi gave me the cheapest price by far and the weld job he did on the new catalytic was phenomenal. I've recommended many people to him. He does custom exhaust work too. --- Kyle R
Comment: I used to be a mechanic years ago, so I know what's going on when I go to a mechanic whether they're honest or not. Rafi at RB Performance is the most honest mechanic I've ever met. If you want work done for a reasonable price and no funny business, check out Rafi and his dad John at RB Performance. --- Galen Y
Comment: Thanks to Rafi and dad. I had a flat tire and was in a rush. You ahd me on the road in less than 20 minutes. You've got a customer for life!!! --- Kathleen M
Comment: Thanks for the "real" prices. You lived up to your advertised price. That almost never happens to me. --- Garren H
Comment: Thanks for the honest price and service. I will recommend you whenever I can. --- Annete S
Comment: Honest guys. Gave me very good package deal price. My car feels better than ever. Thanks Rafi & John. --- Ramon D